Spunmelt Nonwoven Fabric 100% Polypropylene
Product Detail
Feedback now
(SMS/SMMS) Spunmelt Non-Woven Fabric Face Mask Material 100% Polypropylene Spunmelt Fabric


What's Spunmelt Fabric?
Spunmelt is a composite non-woven fabric. It is a composite product of spunbond and meltblown.
According to different purposes, generally there are some types such as SMS, SMMS, SSMMS. We can mainly provide high quality SMS and SMMS.

| | |
| --- | --- |
| Item | Spunmelt nonwoven fabric |
| Process type | Plain. Laminated |
| Material | Poly Propylene |
| Weight | 25gsm/30gsm/35gsm/40gsm/50gsm(Max 200gsm) |
| Tolerance | ±1gram as per requirement |
| Type | SMS/SMMS/SSMMS |
| Maximum width | 3200mm |
| Features | Lightweight, sot, water-repellent and breathable |
| Color | White/ Blue/ Customized |
| Length | 2000M/roll |
| Width | 175mm/195mm/240mm/260mm/1600mm |
| Roller Diameter | 580mm |
| Packing way | Covered by film and poly bags, put paper tubes inside. |
| Shipping | 5~10days lead time. |
| Delivery & Service | Timely delivery each time. Provide reliable service and responsible for each customer with each product. Our target is to satisfy every customer with the best service. |

Spunmelt non-woven fabric is non-toxic, tasteless, and efficient in separating bacteria. Through special treatment of the equipment, it can achieve antistatic, anti-alcohol, anti-plasma, and water-repellent properties.
Lightweight:Polypropylene resin is used as the main raw material for production, only three-fifths of cotton, it has good handtouch feeling.
It is composed of fine fibers (2-3D) and meltedby two or three spray nozzles, formed by light-point hot-melt bonding.
Water-repellent and breathable:Polypropylene slices do not absorb water, have zero water content, and have good water-repellent properties. They are made of 100% fiber and are porous and air-permeable.
Non-toxic and non-irritating:The product is produced with FDA food-grade raw materials, does not contain other chemical components, has stable performance, is non-toxic, non-odor, and does not irritate the skin.
Anti-chemical agents:Polypropylene is a chemically blunt substance, not moth-eaten, and can isolate the corrosion of bacteria and insects in the liquid.
Antibacterial property:The product is water-repellent, not moldy, and can isolate the erosion of bacteria and insects in the liquid, and is not moldy.
Good physical properties:It is made of polypropylene spun yarn directly spread into a net and thermally bonded. The strength of the product is better than that of ordinary staple fiber products. The strength is non-directional, and the strength is similar in the vertical and horizontal directions.

Medical and health cloths:surgical gowns, protective clothing, disinfection wraps, disposable mask, KN95 mask, N95 mask, KF-AD mask, diapers, napkins, etc.;
Home decoration cloth:wall cloth, table cloth, bed sheet, bedspread, etc.;
Industrial cloth:filter material, insulating material, cement packaging bag, geotextile, covering cloth, etc.;
Agricultural cloth:crop protection cloth, seedling raising cloth, irrigation cloth, thermal insulation curtain, etc.;
Environmental protection materials:sanitation products such as filter non-woven fabrics, oil-absorbing cloth, etc.
Insulation cloth:insulation materials and clothing accessories
Others:space cotton, thermal insulation materials, etc.

Fourproduction lines
Daily 20 tons production capacity
Color customized
Width customized
All export license available, free for export.
Flexible cooperation term and meet customer's needs.

1.We will provide more precisely and efficiently manufacture and serve according to clients' drawings.
2.We have professional QC team to ensure your product more better.
3.Check the raw material before starting production.
4.Have the random inspection during the processing.
5.Make the 100% inspection before the shipments.

Passed the ISO9001:2015 quality system authentication.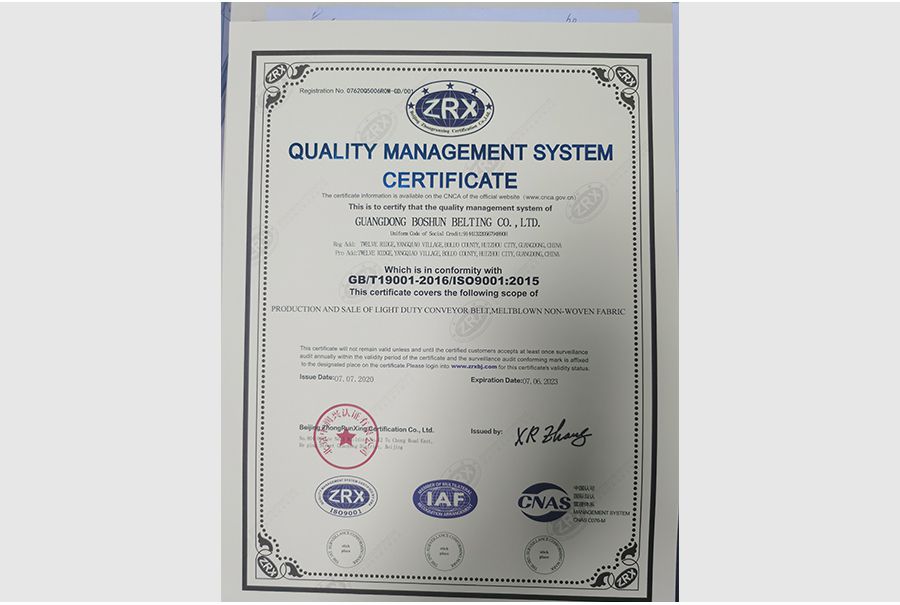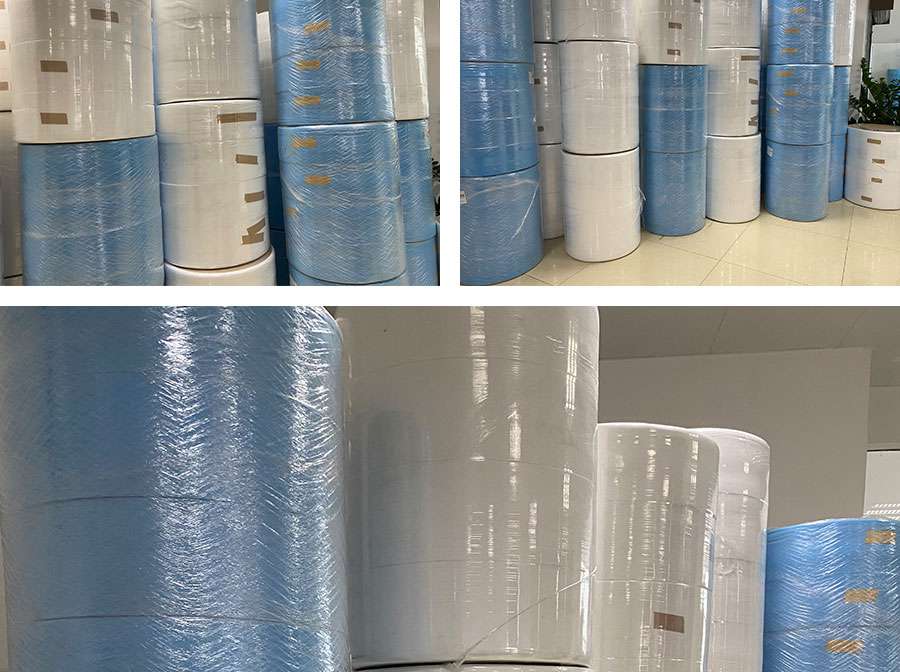 Q1: Have u export your material
A1: Yes, our main market is for overseas, we exported to USA, UK, Korea, Middle East, Vietnam, Turkey and other countries.
Q2: What mask standard is your meltblown can applied
A2: We have different size and standard for different countries mask standard, please see below
Product standard
25gsm175mm260mm
30gsm175mm260mm
40gsm175mm260mm
50gsm175mm260mm
40gsm240mm260mm
Applied mask standard
China standard GBT32610-2016 Or GB2626-2019 KN95 KN100
EU standard EN149 EN14683 FFP1 FFP2 FFP3
America standard Noish42CFR84 N90 N95 N99
Korea standard KF94 and KF80
Q3: We're not familiar with the international transport, will you handle all the logistic thing
A3: Definitely. Many years experience and long term cooperated forwarder will full support us on it. You can only inform us the delivery date, and then you will receive the goods at officehome. Other concerns leave to us.
If you have some problems about Face Mask Material 100% Polypropylene Spunmelt Fabric (SMS/SMMS) Spunmelt Non-Woven Fabric, or want to know more details about Meltblown, Spunbond non woven fabric, SMS non woven fabric,Nose Bar, flat mask machine, etc. Welcome to contact us!
Looking forward to your inquiry.