25gsm Meltblown netkana tkanina za troslojnu jednokratnu masku
Detalji proizvoda
Povratne informacije odmah
25gsm Meltblown netkana tkanina za troslojnu jednokratnu masku



Technics

Meltblown

Supply Type

Make-to-Order

Material

100% Polipropilen

Width

175

mm/ 260mm

Feature

Waterproof

,

Mothproof

,

Sustainable

,

Breathable

,

Anti-Static

,

Anti-Bacteria

,

Anti-Pull

,

Tear-Resistant

,

Water-Soluble

,

Fusible

,

Shrink-Resistant

,

Anti Pill

,

Blackout

,

Brushed Sueded

Use

Hospital

,

BABY

&

KIDS

,

Certifications

,

ISO9001

Weight

25

gram

Place of Origin

Guangdong

, kina

Brand Name

Bolishun

Product name

Melt blown fabric

Usage

Hospital

,

BABY

&

KIDS

,

Air condition

,

Protective cloth

Colors

White

/

Black

Veličina
Zahtjevi kupaca
Debljina
Zahtjevi kupaca
Uzorak
1-5metar besplatno
Vrijeme dostave
7 Dani
Pakovanje

Roll packed or Carton packed

MOQ
1 Vaše

Supply Ability

180

Tons per Month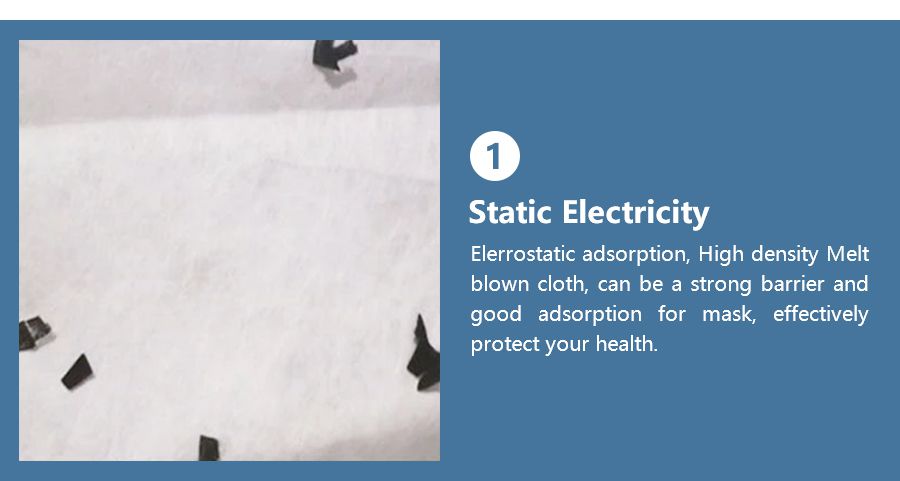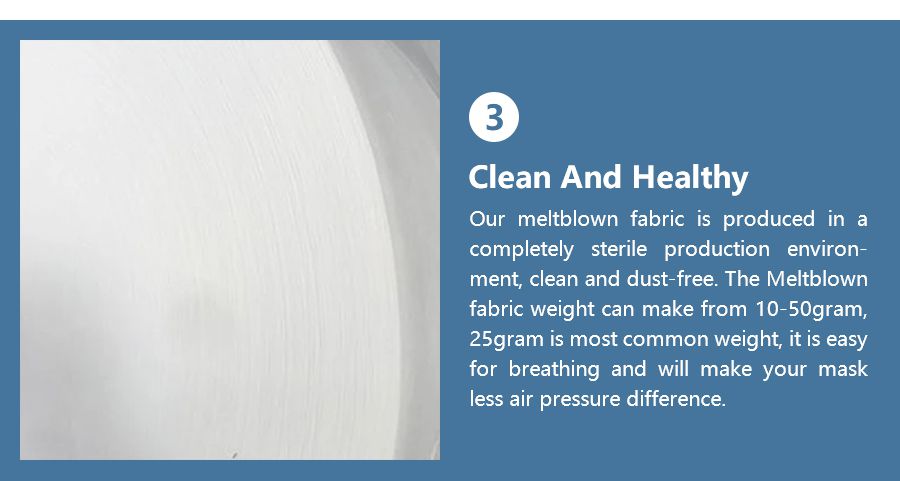 Netkana tkanina Meltblown spakirana je prozirnom plastičnom vrećicom i stavljena u jaku kutiju za boje kao na donjoj slici.
Veličina kutije: 575mm * 575 mm * 535 mm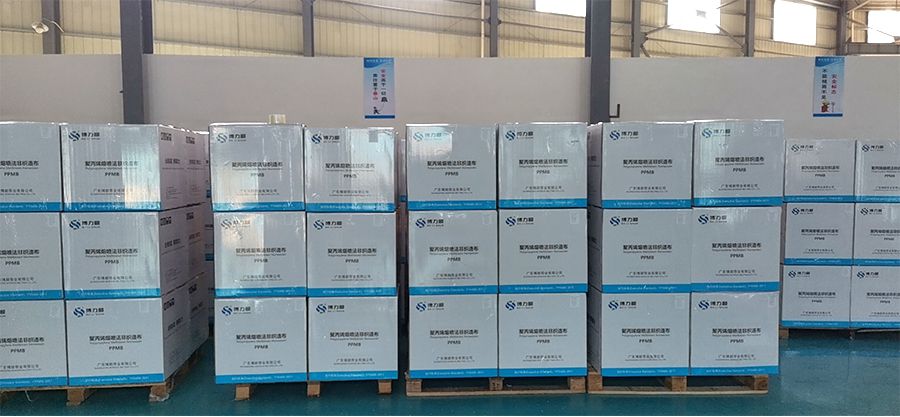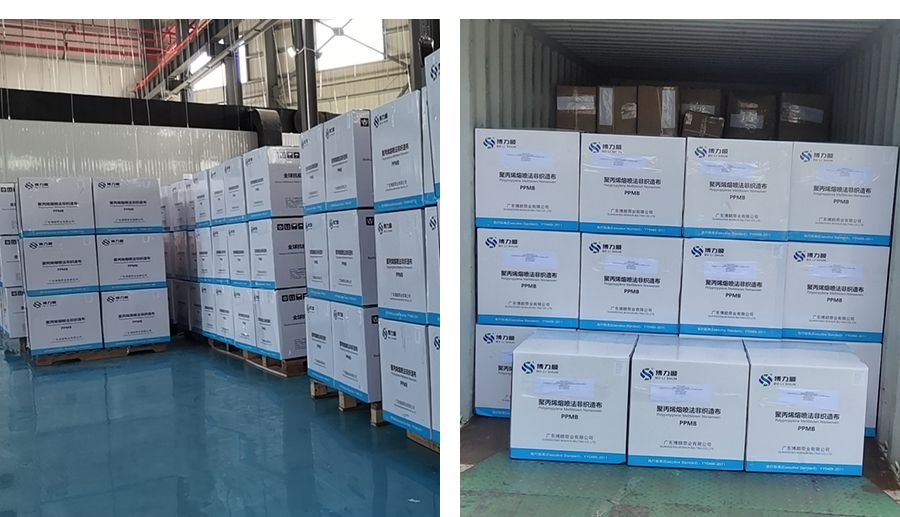 ♦ Professional Melt blown technicians team, ensure the quality is superior and stable.
♦ Four 1600mm production lines with precise nozzles, daily production quantity 6000-8000kg.
♦ QC before shipment, having our test machine in our Lab.
♦ Life guarantee and after-sales service provided.

Q1: Neka izvoze svoj materijal
A1: Da, naše glavno tržište je za inozemstvo, izvozili smo u SAD, UK, Koreja, srednji istok, Vijetnam, Turska i druge zemlje.
Q2: Koju masku standardno primjenjuje vaša topljena limenka
A2: Imamo različite veličine i standard za različite zemlje standard maske, pogledajte u nastavku
Standard proizvoda
25gsm175mm260mm
30gsm175mm260mm
40gsm175mm260mm
50gsm175mm260mm
40gsm240mm260mm
Standardna maska
Kineski standard GBT32610-2016 ili GB2626-2019 KN95 KN100
EU standard EN149 EN14683 FFP1 FFP2 FFP3
Američki standard Noish42CFR84 N90 N95 N99
Korejski standardi KF94 i KF80
Q3: Nismo upoznati s međunarodnim prijevozom, hoćete li riješiti sve logističke stvari
A3: Definitivno. Dugogodišnje iskustvo i dugogodišnji suradnik špediter u potpunosti će nas podržati u tome. Možete nas obavijestiti samo o datumu isporuke, a zatim ćete robu primiti u officehome. Ostale brige prepuštamo nama.
If you have some problems about 25gsm Meltblown Nonwoven Fabric For 3layer Disposable Mask, ili želite znati više detalja o Meltblownu, Netkana tkanina od pređe, SMS netkane tkanine,Nose Bar, mašina za ravnu masku, itd. Dobrodošli da nas kontaktirate!
Radujemo se vašem upitu.
Meltblown Nonwoven

,

Meltblown Nonwoven Fabric

,

Nonwoven Meltblown

, 3

Ply

, 3

Ply Disposable

,

Disposable

3

Ply

, 3

Ply Disposable Face Mask

Purchase the 25gsm Meltblown nonwoven fabric at affordable prices.

Guangdong Boshun Belting Co., Ltd is providing a wide series of Meltblown nonwoven, Meltblown nonwoven fabric, Nonwoven meltblown, 3 ply, 3 ply disposable, and Disposable 3 ply made in china.
You can purchase 25gsm Meltblown nonwoven fabric in the best quality

.

Meltblown nonwoven is utilized broadly as a center layer in making Mask

.

Meltblown nonwoven is furthermore used in the making N95 and Kn95 Mask

.

Meltblown nonwoven is Antibacterial and waterproof

.

Nonwoven meltblown has high filtration proficiency and coordinates capacities like microscopic organisms filtration, toxic gas filtration, and warmth protection. Because of its hydrophobic nature, it won't permit fluid/water.
Highlights of Nonwoven Meltblown

:
Easy to utilize

High in strength

Long enduring
Rastopljena tkanina | pp melt blown fabric | 3 ply mask disposable | Polypropylene meltblown | 3 ply mask automatic machine
Pošaljite nam svoju poruku: